Forest Flame Disco Sound, Lighting and PA Hire Southampton, the hire department of Forest Flame Disco. We supply disco lighting, PA, and Sound hire for Southampton, Winchester, Romsey, Eastleigh, Chandlers Ford, Fareham, Totton, Southsea, Lee On Solent, The Waterside, Hampshire and the New Forest
Do you want to hire some disco lights for a party?

Do you need to hire a sound system to play music from laptop, phone, or i pod at an event?
Do you need to hire a P.A system, or microphone, amplifier and speakers for an open-air event?

Do you need a portable PA system?
Do you want to hire some uplighters?
Do you need sound and lighting equipment setting up for a band or concert?

Do you need someone to set up and operate sound and lighting equipment for your event?
You can collect and return to us, or, depending on other commitments, we can deliver, set up and operate according to your needs. We will normally ensure you have all the leads and connections you need.
Our equipment has been PAT tested and we are covered by £10 Million Public Liability Insurance.
We have sound systems from 100w with x2 12" speakers for small parties of 30 people up to a 1.7Kw rig with 15" sub and 2 350w 12" powered speakers for several hundred.
We can supply a couple of small lights for party at home, or up to 8 effects lights AND two tee bars each with 4 x 300w lamps and coloured gels (or use them white). We can also supply floodlighting for outside events. We can set up and also operate during your event.
To get a price for your event
phone David Parry on 079999 28503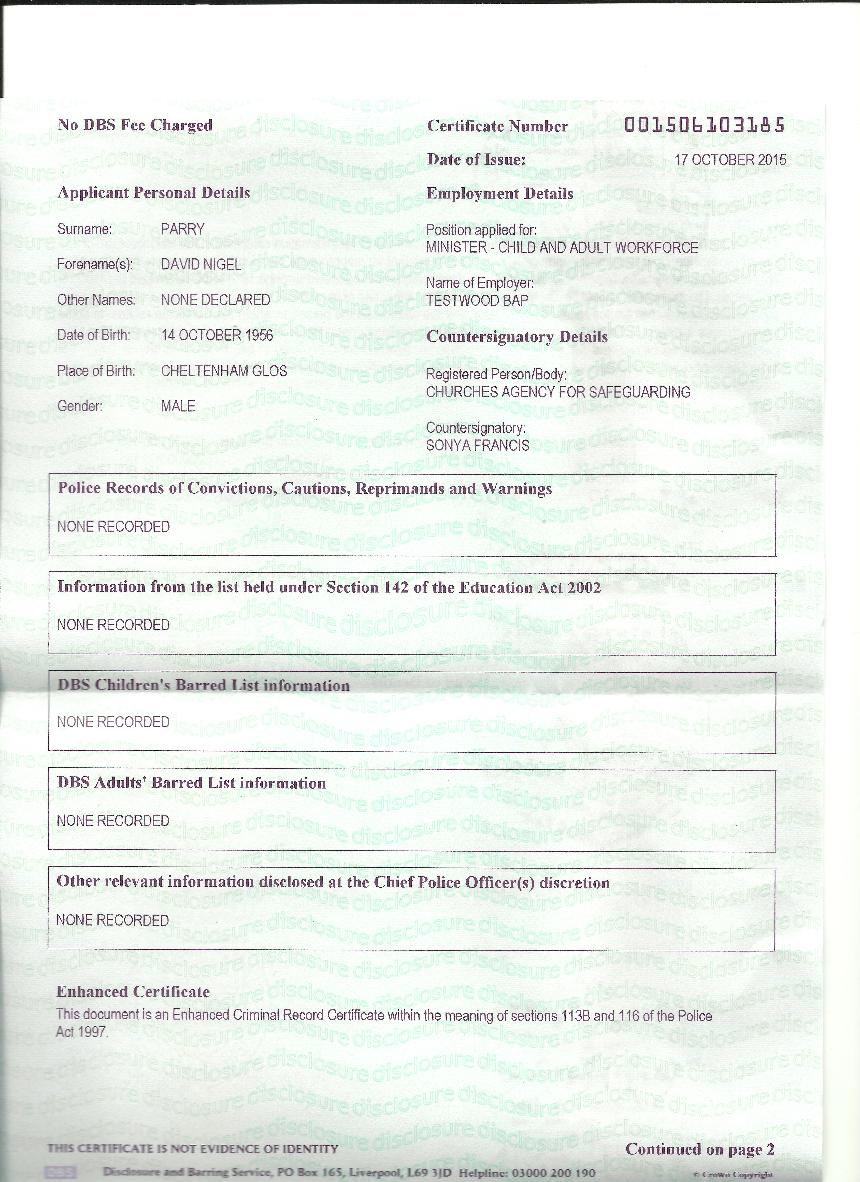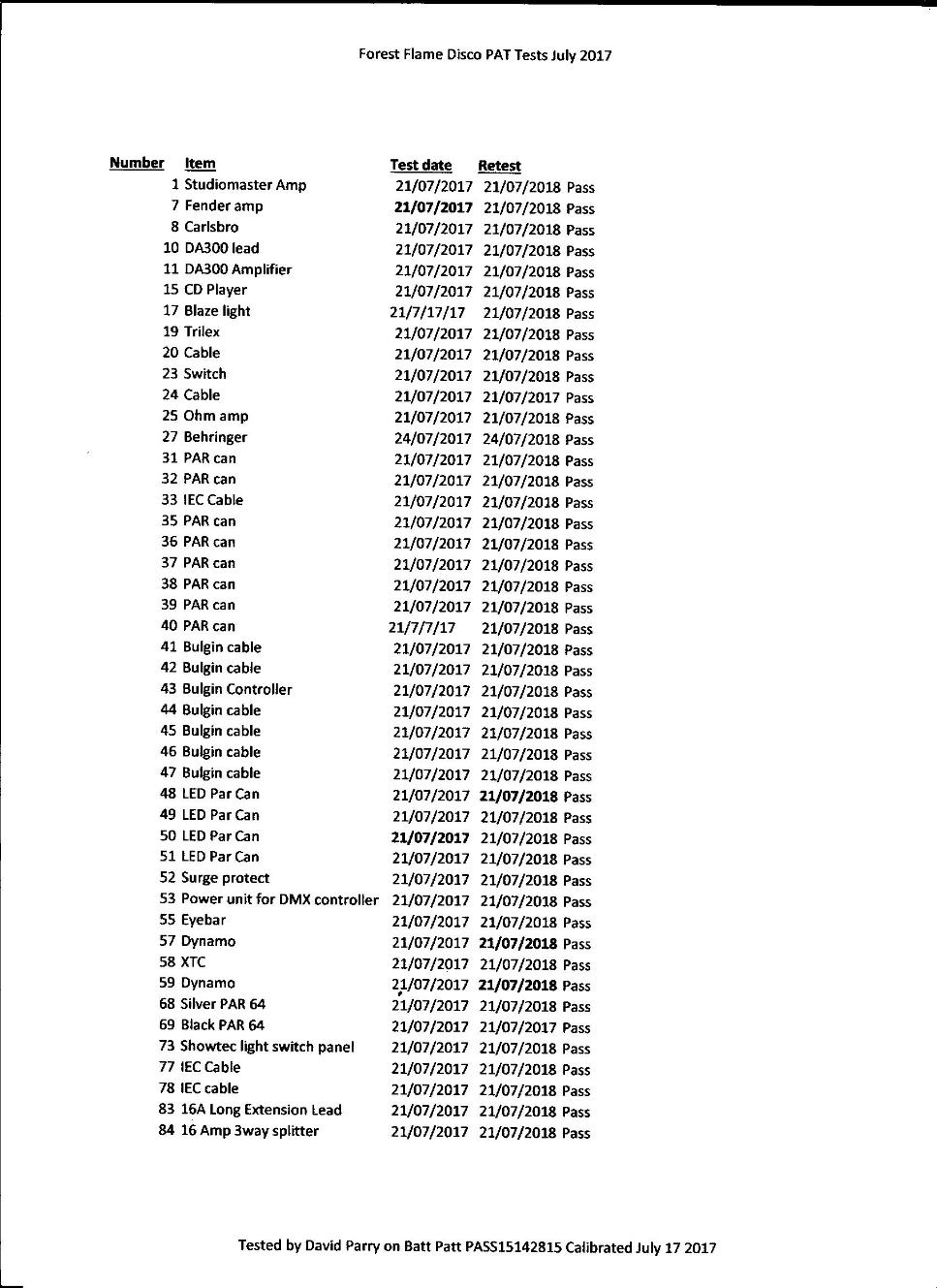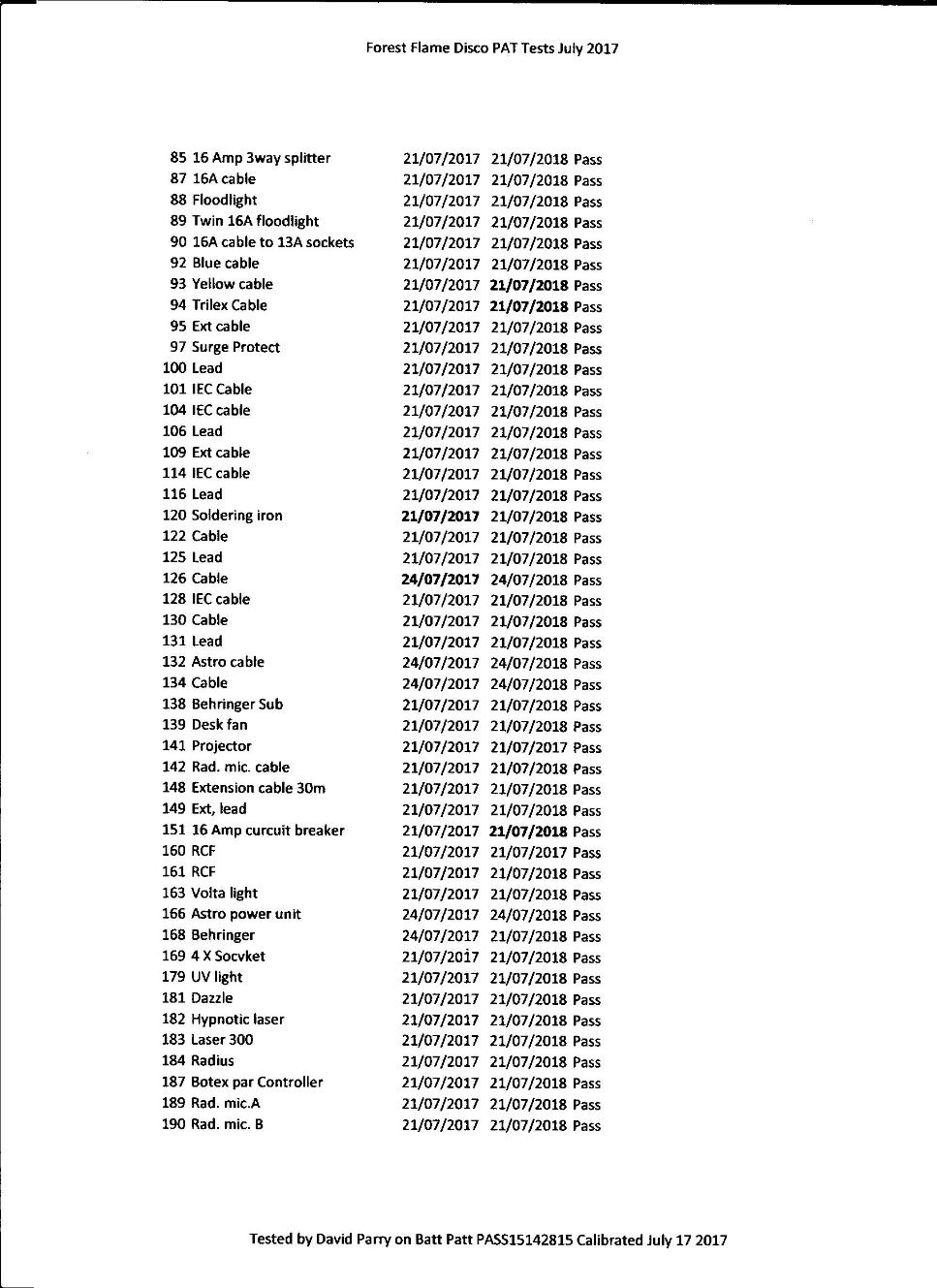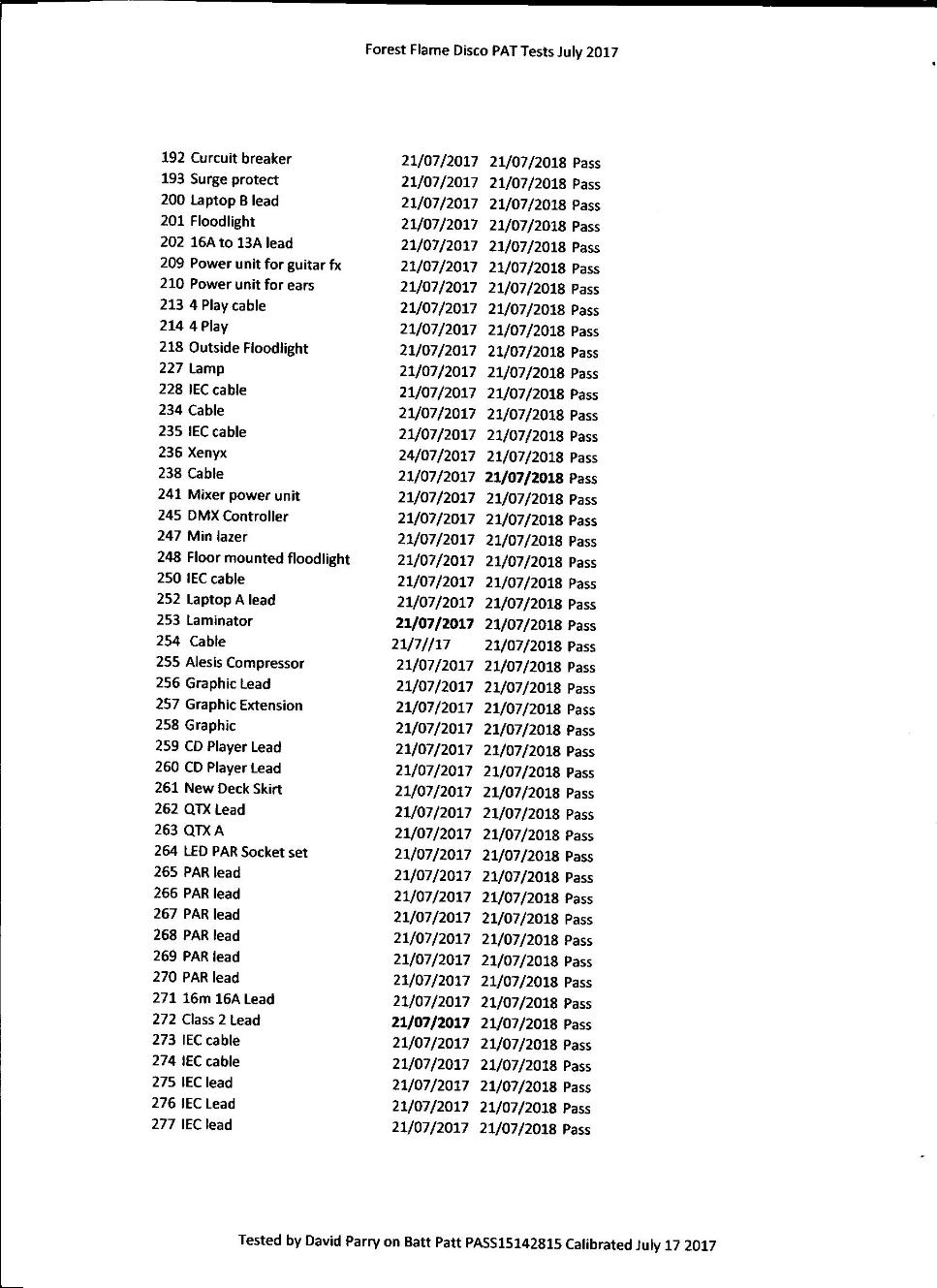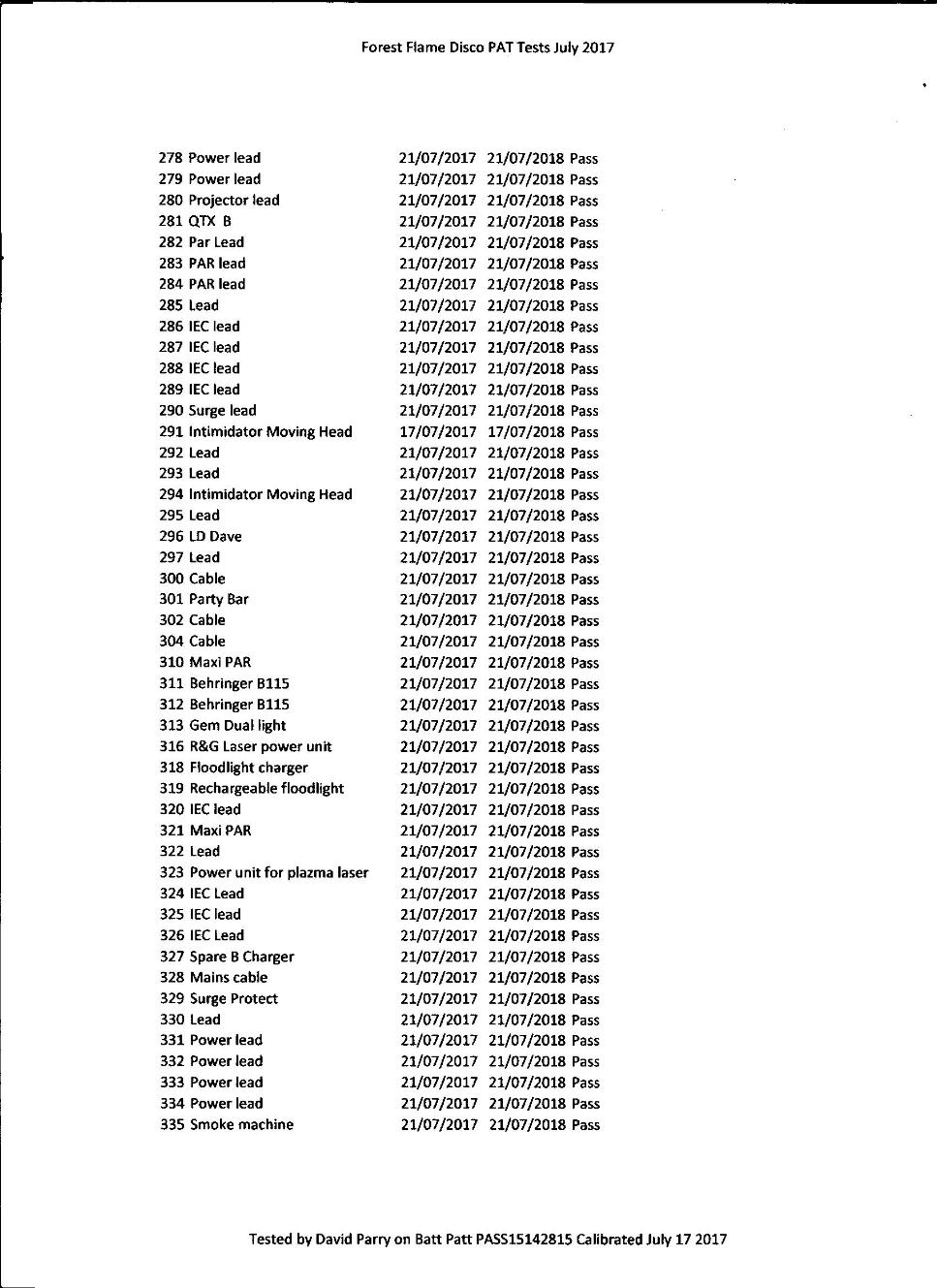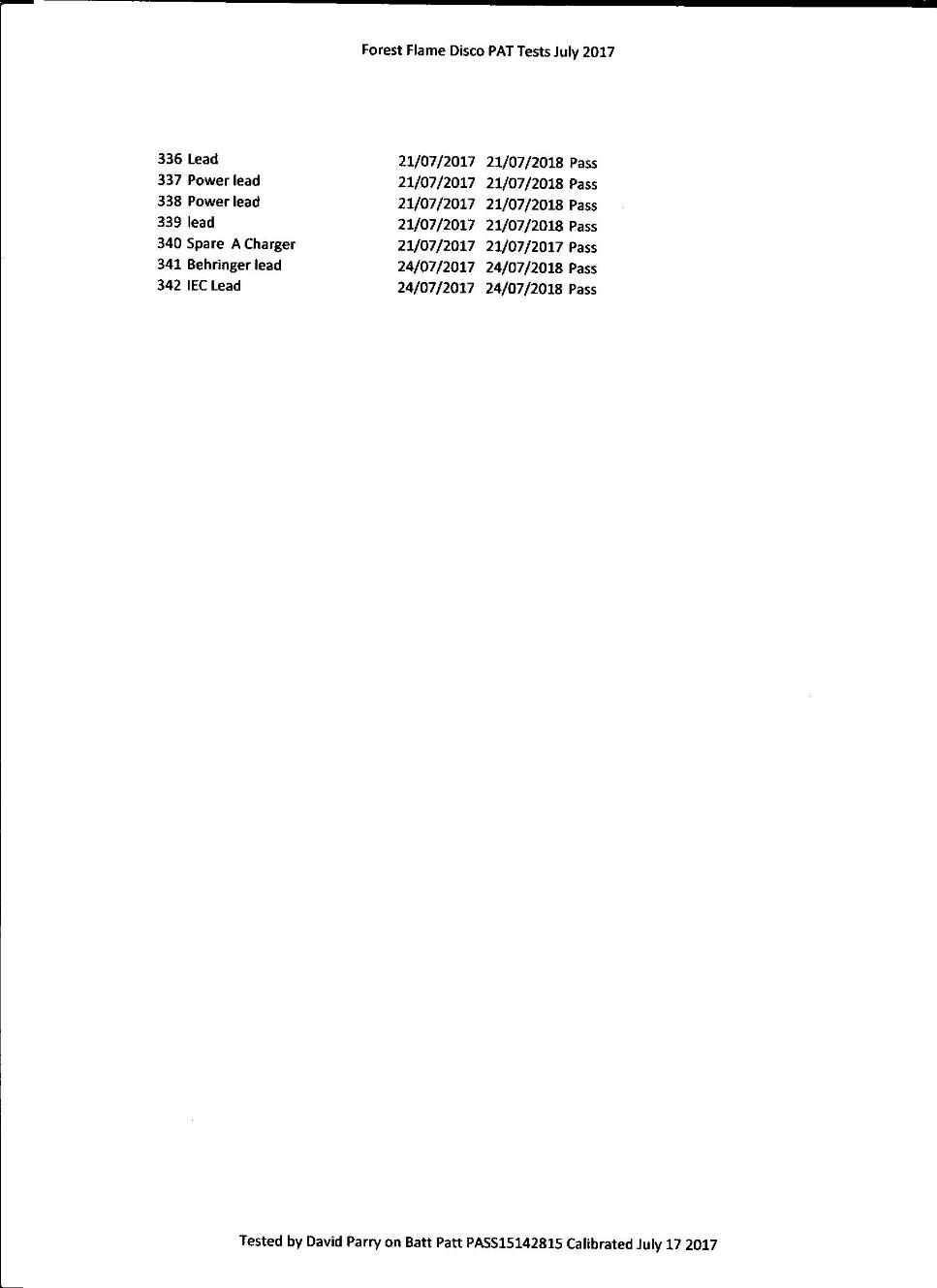 2017-2018 PLI CERTIFICATE
www.nadj.org.uk
0800 468 1363
Admin Address:
The National Association of Disc Jockeys
Academy House
10 The Green
Hersham
Surrey
KT12 4HL

Membership Number:
Insured Name:
Address:
M1402
David Parry
12 Oldbarn Close
Calmore
Southampton
Hampshire
SO40 2SY

Hencilla Canworth acts as Insurance Brokers for the National Association of Disc Jockeys and confirms
its members are covered by a combined Public and Employers Liability Insurance Policy detailed below:
NADJ Membership & PLI/ELI Expiry Date: 16/07/2018 Policy Number: ENTCL-00243-003322
Limit of Indemnity:
Insurer:
Territorial Limits:
Insurance Broker:
Please Note:
£10,000,000 in any one claim but in any one period in respect of Product Liability claims. The Limit of Indemnity for Employers Liability is
£10,000,000 in any one event (restricted to £5,000,000 in respect of Terrorism and Asbestos claims).
Royal & Sun Alliance.
Great Britain, Northern Ireland, Isle of Man, The Channel Islands and temporary visits elsewhere in the world.
Hencilla Canworth Ltd, Simpson House, 6 Cherry Orchard Road, Croydon, CR9 5BB. Telephone: 020 8686 5050.
Only named Full Members of the NADJ are covered by this PLI/ELI policy.
The policy will provide an indemnity to qualifying individuals only and it is the responsibility of the vendor to ascertain proof of qualifying
membership. Any claims should be directed to Hencilla Canworth on 020 8686 5050.